The era of disks and floppy disks is over. Physical flash drives are dying. Cloud storage is gradually becoming the new trend in user data storage. And while the basic idea is the same, the functionality and approach are very different.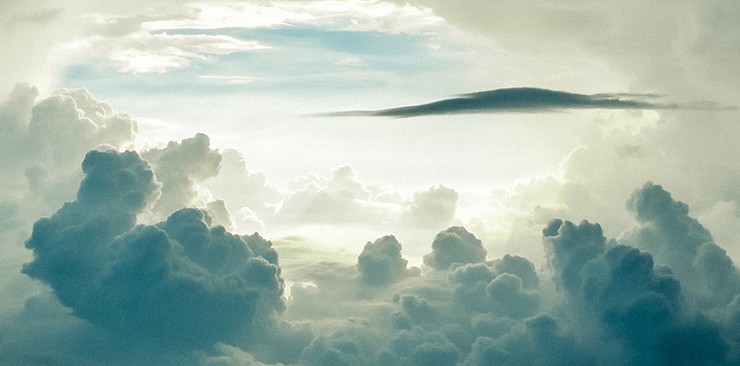 Today, there are more than 50 companies in the world ready to provide everyone who wants a "place in the clouds". But how do you choose the only one that can meet even the most sophisticated needs at the highest level? It is necessary to proceed solely from your own objectives, but to choose the right service for these objectives will help you in my review today.
Storage Overview
Usually such reviews boil down to who has more free GB, but that's silly and not very professional. Not everyone stores terabytes of data, just as not everyone dreams of encrypting it. So I will try to move away from the age-old tradition of grief-reviewers and give more detailed information, both about the services themselves and about the additional features they provide.
Dropbox
The cloud service Dropbox is a favorite in the world of modern cloud technology. Reliable and easy to use, it does not require specific knowledge for its own setup.
Moderately secure, perfect for file and document sharing. Only 2GB free, expandable to 1TB for $99/year. Files can be accessed from Windows, Linux (Ubuntu, Debian, Fedora), Mac OS, Android, iOS, Kindle Fire and BlackBerry platforms.
Main Features
Free: 2 GB
Free: up to 28 GB
Paid: 1TB
Price: $10/month
Platforms: Windows, Linux, Mac OS, Android, iOS, Kindle Fire, BlackBerry
Limit per file download: None
Encryption: Secure Sockets Layer (SSL) and 256-bit AES
Extra Services: None
Mega
The Mega cloud service is lightweight, convenient and ultra-secure, using continuous cryptographic data encryption to provide online services.
As part of the free account, you can use 50GB of free space, which you can easily increase to 500GB (€99/year), 2TB (€199/year), or 4TB (€299/year). In addition to popular platforms, Windows, Mac OS, Linux, iOS, Android, Windows Phone and Blackberry, the account can be accessed via special plugins for Chrome and Firefox
Free: 50 GB
Free expansion: no
Paid: up to 4TB
Price: starting from 99€/year
Platforms: Windows, Linux, Mac OS, Android, iOS, Windows Phone, BlackBerry, as well as Chrome and Firefox plugins
Limit per file download: none
Encryption: 256-bit AES
More services: Browser, email and chat
By the way, Mega is one of the top ten services for novice web designers according to Onjee.
Google Drive
The Google Drive cloud service is part of a huge ecosystem of goodness. Registration is not required if you are an active user of Gmail, Youtube, or Google+.
A huge plus of the service is close integration with the Google Docs suite of office applications, which has become for many a great alternative to Microsoft Office. Free account implies 15 GB of free space with the possibility of paid expansion up to 30TB. In addition to the web interface, applications for Windows, Mac OS, Android and iOS platforms are available for download.
Free: 15 GB
Free expansion: no
Paid: up to 30TB
Price: from $2/month
Platforms: Windows, Mac OS, Android, iOS
One file download limit: 5TB
Encryption: 128-bit AES
More services: All Google services
OneDrive
The OneDrive cloud service is a Microsoft brainchild that looks a lot like Dropbox, tightly integrated into the Windows 8+ operating system.
Microsoft is building its own ecosystem, so an account with any of its services is enough to start using OneDrive, including an Xbox Live account. Free users can download files up to 15 GB, while Office 365 owners are not limited by the limits. Expand the free account is possible up to 1 TB for 200 rubles / month. Access to the account is available through Windows, Windows Phone, Mac OS, Android, iOS and Xbox.
Free: 15 GB
Free expansion: None
Paid: up to 1TB
Price: from $1/month
Platforms: Windows, Windows Phone, Mac OS, Android, iOS, Xbox
Limit per file download: 10 GB and more
Encryption: Perfect Forward Secrecy (PFS)
Value-Added Services: Office 365
In conclusion
I would like to point out that this review of cloud storage services does not presuppose choosing one of them. It is much more reasonable to use several services in combination. For example: Mega for backup, Drive for documents and spreadsheets, and Dropbox for more corporate purposes. But what chain of services to choose is up to you.